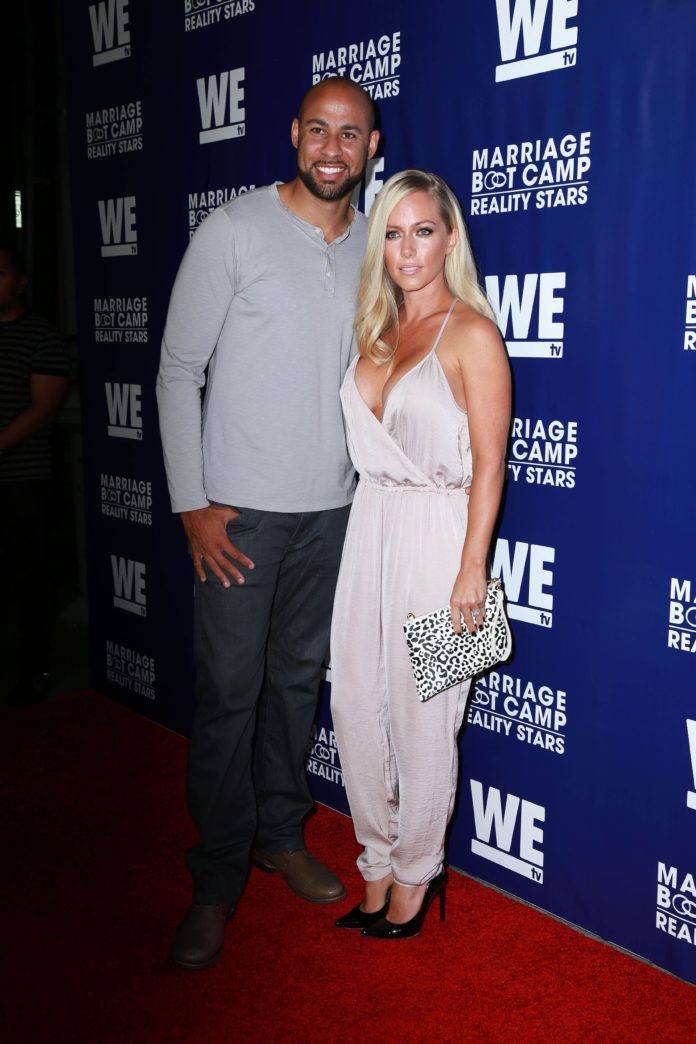 On Wednesday, television personality and model, Kendra Wilkinson, 33, revealed that she is in "fear" after being single, following her messy divorce from former NFL star Hank Baskett, 35.
Wilkinson took to Instagram in a heart-wrenching message about her new single life after her highly-publicized divorce.
"For the first time in my life, I feel fear. I've never been so alone. Letting go of my past life n being able to form a new one is a brutal process," wrote the "Girls Next Door" star. "I do feel like I have to look at this as being reborn in order to truly understand when all I want to do is revive my past life."
Posted along with a depressing photo, Wilkinson expressed that she is feeling overwhelmed about being single for the first time since she married Baskett in 2009.
"Life is a blessing and we only have so much time on earth to experience the gift. I know I share my emotions with you all n I see people feel uncomfortable n I get it's a little much but I've never been shy about my emotional journey."
Wilkinson has created various melancholy Instagram posts on Wednesday depicting her initial inability to cope with her recent divorce. Though, she has remained thankful to all of her social media fans for their encouragement, despite not being "a perfect person".
In her Instagram post, Wilkinson also joked about needing a man to help her clean out her garage.
"I believe crying is just as important as smiling in life n that's why I share that with you. I have way more happy days than I do sad currently n hope u all get to be apart of my next steps ahead." "Thank you for your DMs and comments reminding me I'm not alone. They help me. Love you n thankful for you."
After nine years of marriage, Baskett and Wilkinson filed for divorce citing irreconcilable differences. Specifically, Baskett admitting to receiving sexual favors from a transgender model, Ava London in 2014. After years of reconciling, the couple finally agreed to a divorce settlement in 2018.
The former couple shares two children – Hank Basset IV, 8, and Alijah Mary Baskett, 4.
Despite Wilkinson's string of emotional Instagram posts, she remained determined to see her divorce to the end. According to an insider with knowledge on the subject, Wilkinson was ready to get the divorce "done and over with".
"Kendra and Hank's divorce is not final yet. It has been a back and forth process and they have been sorting out the custody limitations and agreements, which is prolonging the situation." "She understands that a divorce, in general, takes a great amount of time to process, but is completely over it,
Wilkinson and Baskett are still working out the conditions of the custody of their two children. Nonetheless, the former couple has worked together as co-parents, but it's becoming evident that the nature of their impending divorce is still haunting Wilkinson in her personal life.