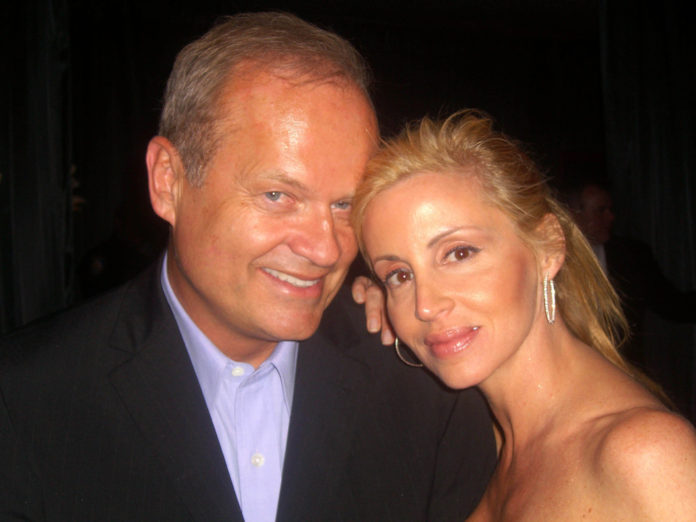 Needless to say, ordinary divorces from regular people aren't nearly as popular as celebrity divorces. Not only do celebrity divorces spill out into the public, but they also involve exorbitant alimony agreements, child support payments, and divorce settlements.
Hence, celebrity divorces are a big investment for at least one individual spouse, so to speak. Let's explore five of the most expensive celebrity divorces to date.
#6: Donald and Ivana Trump – $25 Million
Long before Donald Trump became the 45th President of the United States, he was married to Czech model Ivana Zelníčková in 1977. During their marriage, Trump was involved in a tumultuous affair with his soon-to-be second wife, Marla Maples.
Being the mother of Trump's three oldest children: Donald Jr. Eric, and Ivanka, Ivana received a large divorce settlement of $25 million after their divorce was finalized on March 22, 1992.
#5: Ted Danson and Casey Coates – $30 Million
Cheers actor Ted Danson married Casey Coates in 1977. However, Danson had already been married and divorced before he met Coates. Eventually, after Coates delivered the couple's daughter Kate, she suffered from a massive stroke. Subsequently, Danson spent many years caring for her.
However, after Danson's public affair with actress Whoopi Goldberg, the couple divorced in 1993 and Coates was awarded $30 million because of his infidelity.
#4: Phil Collins and Orianne Cevey – $47 Million
Musician Phil Collins enjoyed massive wealth due to his solo music career and his participation in the award-winning band, Genesis. Though, Collins large financial portfolio wasn't enough to keep him happily married.
His third wife, Orianne Cevey, received a divorce settlement worth a whopping $47 million. This wouldn't be the only time Collins had to pay out a large settlement. Collins reportedly has to pay his second wife, Jill Travelman $30 million in their split.
#3: Paul McCartney and Heather Mills – $48.6 Million
Apparently, the third time was the charm for famous Beatles musician Paul McCartney and his current wife Nancy Shevell, who wed in 2011. However, the musician's second marriage to Heather Mills ended in turmoil in 2008.
Mills accused McCartney of abusing her during their six-year marriage. She ended up walking away from the marriage with $48.6 million. Although this amount is not even a fraction of Paul McCartney's reported net worth, which is estimated to be $1.2 billion.
#2: James Cameron and Linda Hamilton – $50 Million
Famous filmmaker James Cameron, who directed popular films such as The Abyss and Titanic, developed an eye for Terminator actress Linda Hamilton. The two tied the knot in 1997 but quickly divorced in just two years.
Hamilton blamed their failed marriage on Cameron, stating that his obsession with work and affair with his current wife, Suzy Amis, led to their divorce. As a result, she received $50 to walk away from their marriage.
#1: Kelsey and Camille Grammer – $60 Million
When Kelsey Grammer and his wife Camille headed for divorce in 2011, she received a significant payday to coincide with her role in the reality TV series, The Real Housewives of Beverly Hills.
Although the couple cited irreconcilable differences as the reason for their divorce, Camille received an estimated $60 million from Grammer's earnings from popular TV shows like The Simpsons and Cheers. She also obtained a substantial portion of his retirement fund.