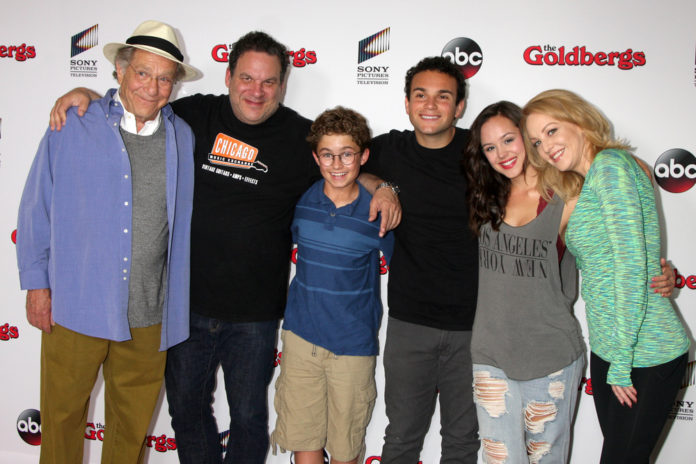 It appears that popular American actor Jeff Garlin, 56, and his wife Marla is heading towards divorce court. According to sources obtained by US Weekly, The Goldberg's star filed for divorce from his wife after 24 years of marriage.
Per court documents retrieved by US Weekly, Jeff Garlin is filing for divorce citing irreconcilable differences. The documents reveal that Garlin and his wife have been separated for at least a year, as the date of separation was listed on July 25, 2017, which was just one day before their 23rd wedding anniversary.
The TV comedian specified in the court documents that he is willing to pay spousal support for his wife but suggested that they both cover their own attorney fees. Jeff and Marla wed in 1994 and have two sons together. Custody will not be an issue in the divorce, mainly because both of their sons aren't minors: James, 22 and Duke, 18.
Before the couple was married, Marla worked as Jeff's agent and helped skyrocket his career into acting. In a 2007 interview conducted by Time, she joked that she received a lot more than a traditional casting agent.
"I told people I got a lot more than 10 percent!"
Jeff Garlin is widely known for his role as Jeff Greene in the popular HBO hit, Curb Your Enthusiasm. He is also known for other television and film roles including Mort Myers in the Fox series Arrested for Development and as Murray Goldberg in the ABC sitcom, The Goldbergs.
In addition, Garlin has appeared in other television and film works, which include: Daddy Day Care, Toy Story 3, Wall-E, Safety Not Guaranteed, RoboCop 3, Roseanne, Cars 3, and he is expected to lend his voice in the upcoming 2019 animated film, Toy Story 4.
In most divorce settlements, the main issue is child custody and that won't be a problem for this couple, being that both of their children are adults. Moreover, Jeff has already agreed to pay alimony to his wife of 24 years. Therefore, the issue of spousal support won't warrant any attention in the dissolution of their marriage.
Since the former couple has been separated for a full year, it's apparent that their divorce could be finalized in the coming months without the presence of common dilemmas in divorce proceedings.
Though, Garlin, whose acting career began in 1983 has likely assessed a fortune for his work, especially during the span of his 24-year long marriage. In fact, Garlin's net worth is estimated to be valued at $12 million. Although he has offered to pay alimony to his former wife, he could have issues regarding the division of community property that existed throughout his marriage.
Regardless of this fact, Garlin and his former wife have shown no indications that they will be heading towards a messy divorce. Hence, it's unlikely that any such disagreement will take place in the public sphere. One thing that is clear in this ongoing divorce is that Garlin and Marla are pursuing a private divorce and would like to maintain this privacy until the proceedings are finalized.